Welcome to Ionycs!
Ionycs s.a.l. is a leading provider of ERP software solutions and services, enterprise and mobile information technology solutions, and operations consulting services. We provide our clients with software development and turnkey project execution, as well as developing scalable web and mobile applications. We help customers improve their operational efficiency and their bottom line through operations consulting and business process re-engineering services.
Ionycs White
Ionycs White is an ERP Software that provides end-to-end solutions coupled with the technology expertise you need to increase operational efficiency and drive competitive advantage.
Custom Development
Defining what the problem, need, or requirement is and translating it all into beautiful designs, smooth user experiences, and accurate relevant reports.
Business Consultancy
Ionycs offers operations consulting services focused on diagnosing organizational issues, identifying problems, and advising clients on the ways to manage their businesses.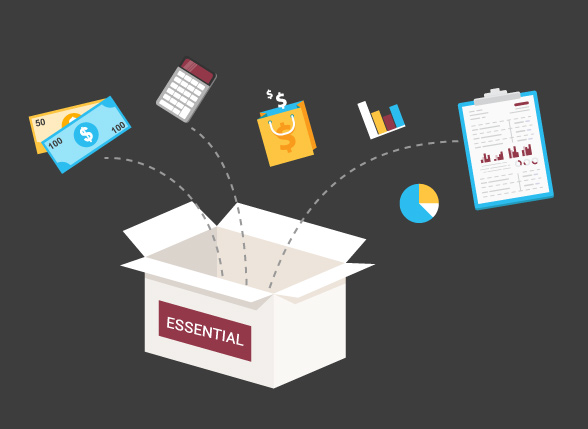 Ionycs White Essential
The major struggle for a Startup business is to set up processes, streamline business operations, and invest in company growth all while trying to minimize expenses as much as possible. Investing in Ionycs White Essential as your ERP System is your solution!
When it comes to data, integration is the key! Eliminating the use of multiple systems and duplicated data ensures an increase in productivity, an enhanced accounting and finance, a streamlined business operation, and timely delivered accurate reporting.
Learn More
Ionycs White Expert
Ionycs White Expert gives you the opportunity to grow your business even faster! Take smart, quick, and appropriate decisions that grow your business to the next level based on accurate, detailed insights provided by the system on every single aspect of your business. Moreover, gain greater control over your business by assigning team or individual tasks and by achieving goals on every single level.
Learn More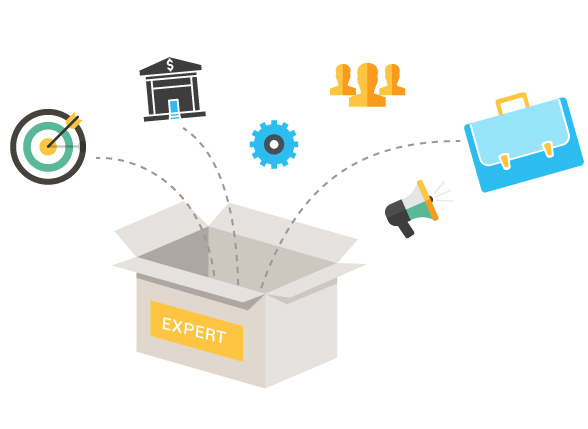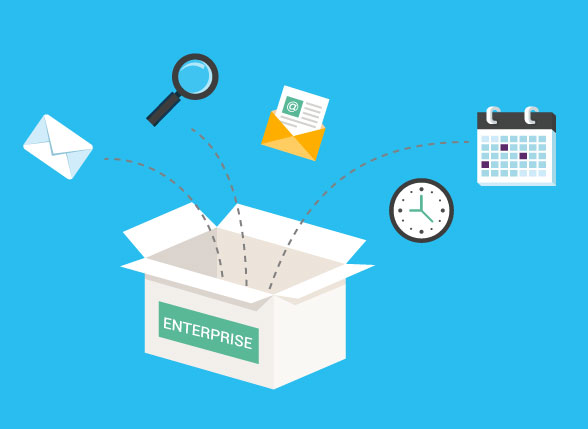 Ionycs White Enterprise
Your sky is our limit! With Ionycs White Enterprise customize all your internal and external processes to fit the flow of your business. Set triggered emails at your convenience to keep track of all important actions. Centralize all internal communication among team members including but not limited to memos, guidelines, and policies and automate external communication with third parties. Benefit from the comprehensive governance and quality management tools to ensure that your company policies and procedures are met to maximize efficiency and increase satisfaction.
Learn More
Six important questions on Ionycs White
A Solution for Every Business
ESSENTIAL
Accounting
Finance
Cost Accounting
Sales
Purchasing
Inventory
Services
Projects
Jobs
Production
Insights
Operations Mapping
Dynamic Reporting
Request Info
EXPERT
in addition to essential
Banks and Checks
Role-based Content
Alerts & Notifications
Task Management
Custom Procedures
Attachments
BI & Analytics
Request Info
ENTERPRISE
in addition to expert
Business Process Management
Custom Notifications & Approval
Audit & Governance
Automated Email Engine
Consolidated Reporting
Audit, Risk, & Governance
Quality Assurance
Request Info
Ionycs White is head and shoulders above the rest. We call it our secret weapon!
Behind this practical and customized software is a fully devoted team of passionate and experienced technicians, developers and consultants who work extremely hard to ensure the success of our business.
From pre-development to implementation and after-sales, the team showed high customer service standards, professionalism and competence which will propel them and their clients to greater heights of achievement.
Vivacy
Ionycs White is a highly recommended software.
It allowed us to switch from our previous systems, and provided us with a new, customized, user-friendly, fast, and innovative one. From development, implementation, to after sales, Ionycs team was always present to assist us.
We can definitely say that we have made the right choice.
Injaz Holding
After buying out multiple softwares, we have finally stumbled upon the one that suits us most: Ionycs White. This software is user-friendly, easy to maintain and highly efficient. The team behind it is composed of young yet experienced technicians and programmers who are just a phone call away from providing support.
Off Limits Off Road
This is to acknowledge the effort and support Ionycs has given us since August 2015, by switching over from our past accounting program to Ionycs White, which has proven to date as being malleable & user-friendly program.
Ionycs assisted us in setting up the new system with due diligence and professionalism. We wish Ionycs all the best and success in the coming years.
A.Z.Tec
"Quality of work, the professional team is why I chose to work with Ionycs. Very organized, and very friendly. The whole experience from implementation to after sales has been great and extremely efficient."
"I love great customer service. Keep it up guys, it was a pleasure experiencing your service."
Digitech
Ionycs White is a highly recommended software.
Ionycs White software is very practical, user-friendly and has every feature our company needs from accounting to stock management. The approach towards the clients, the support, the professionalism and the passion they have is one of their biggest advantage at Ionycs. Continuously improving and releasing new updates and new versions taking into account our requests.
Feghaly Engineering and Contracting S.A.R.L.